World Famous Limitless Tattoo Ink - Thomas Carli Jarlier Noire Ink Set - 6x 30 ml
SKU LTTCJNS1
Auf Lager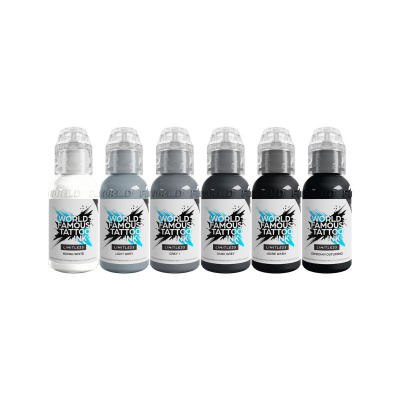 Update 2023: Diese Farbe entspricht nicht den aktualisierten EU-REACH-Verordnungen zum Verbot von Green 7- und Blue 15-Pigmenten.
World Famous Ink are committed to being at the forefront in terms of compliancy with regulations across the globe. As a global manufacturer, the new EU REACH regulations for World Famous Ink was an opportunity to create a new ink line that exceeds regulatory standards to have an updated world market compliant product.
The Thomas Carli Jarlier Noire Ink Set from Limitless is an ink set from the new EU REACH compliant range from World Famous Ink.
The Noire Ink Set is the exact palette used by Thomas Carli Jarlier for his tattoos, with the idea of the set to be able to work with two different tones of greys with minimum dilution for long lasting work. Thomas not only uses these World Famous Limitless black and dark grey washes for black and dark greys, but also for texture. The grey colours are used for saturation and to bring the smoothness into his work.
The World Famous Limitless Thomas Carli Jarlier Noire Ink Set has been designed by World Famous Ink Pro-Team member Thomas Carli Jarlier and contains the following colours:
Obsidian Outlining
Noire Wash
Dark Grey
Grey 1
Light Grey
Mixing White
Key Features:
Volume: 30 ml
Vegan friendly
Made in the USA
Versand
Alle vor 16.00 Uhr (an einem Werktag) erfolgreich bezahlten/bestätigten Bestellungen werden noch am selben Tag per Versandart Ihrer Wahl verschickt.
Die anfallenden Versandkosten sind unterschiedlich und werden abhängig von der Größe und dem Gewicht des Pakets berechnet. Die Preise fangen dabei bereits bei 9,95 EUR für einen Versand per Paketdienst (UPS) an. Folgetaglieferung ebenfalls möglich (von Werktag auf Werktag).


Garantie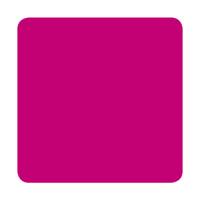 NEU