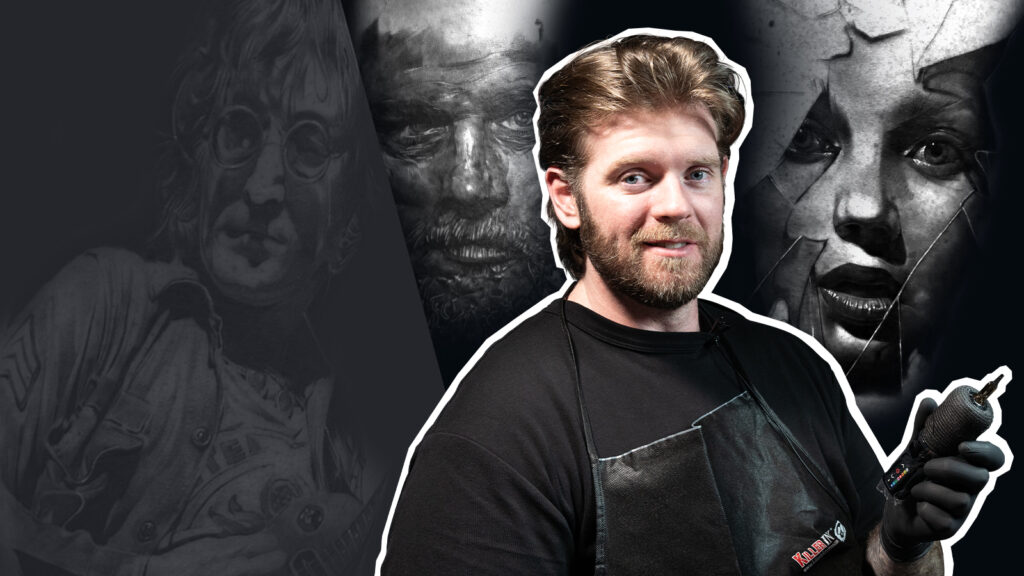 How to Tattoo Black & Grey Portraits With Jay Butler
We visited Jay Butler at Bloodlines Gallery to learn all about how he creates such incredible black and grey realism tattoos!
Jay was working on the beginning of a full leg sleeve, starting with a portrait of Travis Fimmel as Ragnar Lothbrok in the TV series Vikings. We were particularly fascinated by the insane level of detail in hair and skin - Ragnar's beard looks soft enough to stroke! - and the way he captures lighting on faces.
Check out the video to see how Jay utilises his equipment to make these amazingly realistic effects.
We hope you've enjoyed this tutorial with Jay Butler from Bloodlines Gallery - make sure to follow his work on Instagram and keep an eye out for the next video in our How To Tattoo series!
For this tutorial on how to tattoo black and grey portraits, Jay used the following supplies: