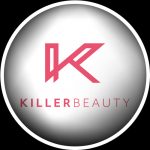 Killer Beauty – Permanent Make-up Supplies
Killer Beauty is an all-new brand from Killer Ink that will be your one-stop-shop for everything relating to permanent make-up and micro-pigmentation.
Set to launch soon, Killer Beauty will be your go-to supplier for pigments, machines, microblades, and whatever else you could ever need to create stunning permanent make-up and micro-pigmentation work.
Killer Beauty will offer its own range of precision microblades and cartridges made from the highest grade components, perfect for a wide range of permanent make-up, semi-permanent make-up, scalp micro-pigmentation, and microblading applications.
In addition to microblades and needle cartridges, Killer Beauty will stock various own-brand hygiene and skincare products that are essential for cleaning and prepping the skin before any PMU treatment.
As well as stocking its own products, Killer Beauty's online store will be home to many top PMU brands, including Microbeau, Perma Blend, Spektra, Evenflo, Ever After Pigments, Li Pigments, Tina Davies, and many more!
Make sure to keep an eye on Killer Beauty's social media feeds for more information about its impending launch!